A holiday in Canada to discover a protected environment
Did you know that Jacques Cartier discovered Canada in 1534? An immense land between the Pacific and Atlantic oceans, Canada continues to attract visitors from all over the world. Board a flight from Nice to Canada and join in the discovery of this huge country.

currency

Dollars Canadien

language

Anglais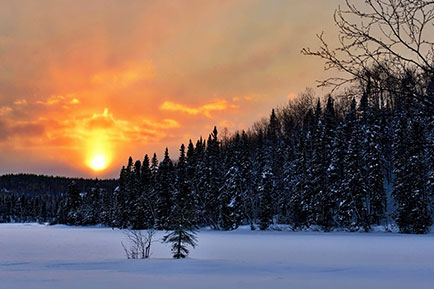 Regarded as a country where wildlife is well protected, Canada is a favorite destination for those who appreciate wide open spaces. Visit the many national parks such as the Banff and Jasper nature reserves. Admire the herds of caribou and maybe you'll even have the chance to catch sight of a brown bean in the Moraine and Maligne lake districts. The Northern regions are among the most remote areas of the planet. For completely new horizons, book a flight from Nice to Canada.
Flights from Nice to Canada, a land rich in diversity
From one end of the country to the other, the landscapes are so different that a single visit isn't enough to fully appreciate the diversity on offer. Thanks to the regular flights from Nice to Canada you can keep going back. There's no shortage of things to see, starting with Niagara Falls. It's worth taking the time to discover the individual identity of each of the major cities such as Vancouver, Quebec, Ottawa and Toronto. Thanks to a flight from Nice to Canada, this country is within arm's reach. And what holiday in Canada would be complete without a stop in that most French of American cities: Montreal!
1 destination(s) Canada departing from Nice