By tram between Terminals 1 and 2
Get around easily with tram lines 2 and 3.
Get to Terminal 2 in less than 3 minutes.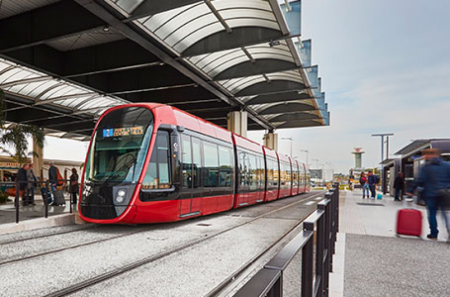 Shuttle car parks
A FREE and fully electric shuttle connects Terminal 1 and Terminal 2 to the car parks that are further away (P4, P6, P8 or P9).
Every 15 minutes, from 4:30 AM to the last flight (max 1:30 AM)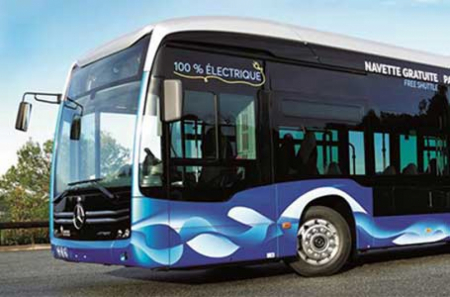 WALKING DISTANCE CAR PARKS - TERMINALS
The premium car parks G1 (Terminal 1) and G2 (Terminal 2) have direct access to the basement level of the terminals.
The P2/P3 (Terminal 1), P5 (Terminal 2) and Kiss & Fly car parks are located in the immediate vicinity of the terminals within a 1-minute walk.