Foreign exchange & Banks
The Banque Populaire Méditerranée offers traditional banking services at Nice airport in arrivals, in the check-in hall of Terminal 2 for individuals and businesses.
Banque Populaire Méditerranée in Nice Airport
For individuals : account management and various banking operations
For professionals and small businesses (local retailers, airport's retail operator, airlines …) : counter operations, cash secured management, electronic banking services, credit and funding solutions, management of transactions with foreign countries, cash deposit machines, …
Several ATMs within each Terminal, accepting all kinds of local and foreign cards (Visa, Eurocard/Mastercard, as well as American Express)
Vending machines to change banknotes to coins. You will find more detailed information on : http://internationalbranchbpmed.com
ATMs at Nice Airport
Cash dispensers are positioned at numerous points around the 2 terminals. They accept all inter-bank cards and international cards from the Visa and Eurocard/Mastercard networks, as well as American Express cards.
There are also machines allowing you to change notes into currency.
Location(s)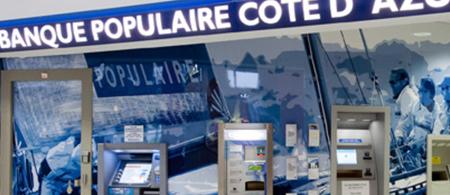 After going through security
Niveau 0
Towards the gate

A03

Cash dispenser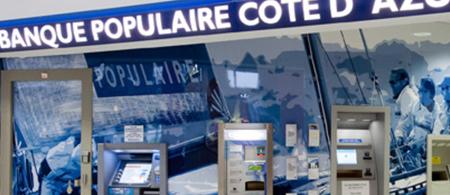 Before going through security
Niveau 0
Towards the gate

A03

Cash dispenser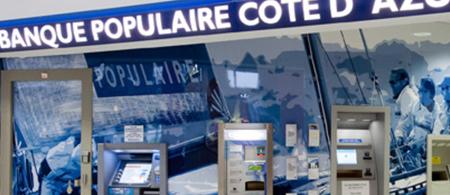 Before going through security
Niveau 0
Towards the gate

A03

On Monday to saturday from 8:30 am to 6:00 pm

+33 04 89 81 80 85