Switzerland throught its cities
One of Switzerland's most-visited cities is Zürich. Home to the headquarters of numerous international institutions, the Swiss capital is also the economic and banking heart of the country. However, Zurich is a city of art too, with its world-renowned art museum. Alternatively, you can also step off your Nice to Switzerland flight in the country's number two city: Geneva. Sitting on the edge of Lake Geneva, the city attracts fans of precision watchmaking. While you're in Switzerland, you can even travel further afield to visit Basel, Bern or Lausanne.
currency

Swiss franc

language

German, French, Italian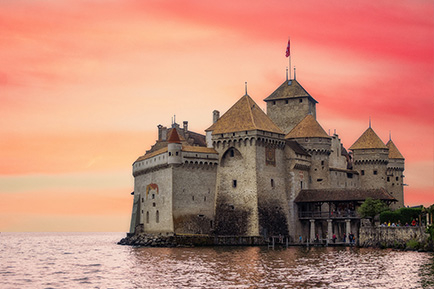 Fly from Nice to Switzerland to admire nature's wonders
If nature and discoveries sound tempting, Switzerland is the destination for you. With a low-cost flight from Nice to Switzerland, you'll soon be in the Alps, hiking amidst unspoiled nature or skiing on the magnificent slopes of St. Moritz, Engelberg, Davos or Arosa. Finally, wine enthusiasts can taste fine vintages by travelling to the country's many winegrowing regions, in the cantons of Geneva, Ticino, Neuchâtel, Valais and Vaud.

3 destination(s) Switzerland departing from Nice