Direction Rennes, capital of Brittany
It's not always necessary to cross a border to get that taste of escape that makes any holiday great. A Nice-Rennes flight is proof. Take off from the French Riviera - the most Latin of French regions - and land in Brittany, the most Celtic. That's the magic of France: in less than 2 hours, the time it takes to fly direct from Nice to Rennes, you'll find yourself in a radically different atmosphere. One full of timber-framed houses, indulgent buckwheat waffles, and more than that a city that walks the line between past and future.
time difference

+0h

currency

Euros

language

Français
Ideal For
Family

Alone

Nature

Weekend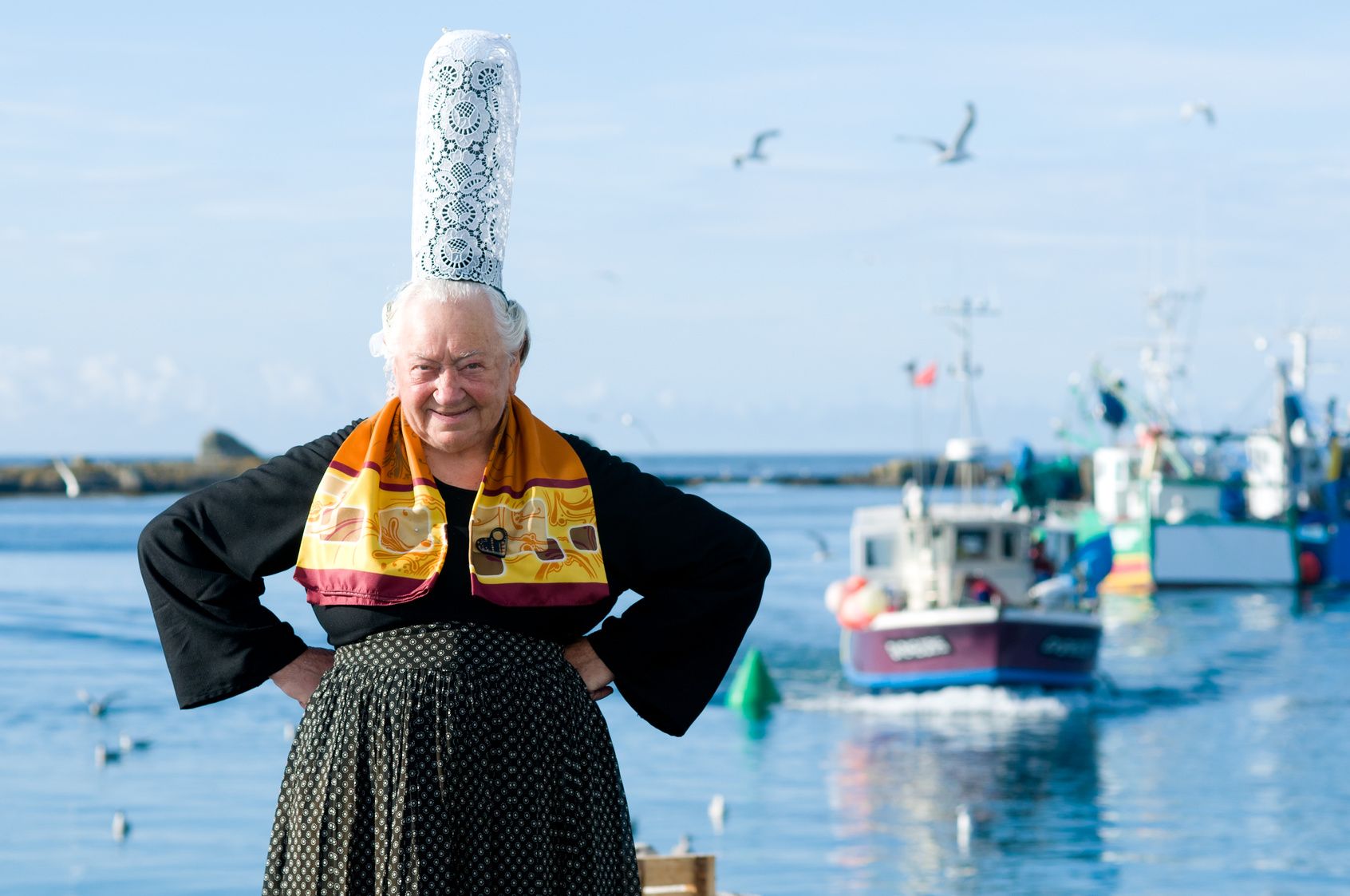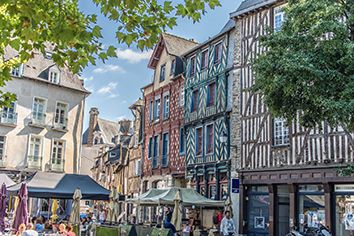 Useful information for your trip to Rennes

See more

See less

Are the gold and multicoloured frescos of Brittany's parliament calling you? Why not answer them? Head to our partner MisterFly now. With their flight comparer, you'll find a return Nice-Rennes flight at the best price and without surcharges, and even find low cost flights from Nice to Rennes. Looking for a last minute Nice-Rennes flights but need to know not just the price but dates and times of all available Nice-Rennes flights? MisterFly is still your answer! Compare, book, and pay over several monthly instalments whether you choose to fly from Nice to Rennes with Volotea, Hop! Air France or easyJet.

Your Nice-Rennes direct flight

You have your choice of several airlines. But to make things easy, they all fly out of the same terminal! Nice-Rennes flights with Volotea, Hop! Air France and easyJet all depart form Terminal 2.

Whichever airline is taking you to Brittany, start your trip off on the right foot and, more importantly, on time! Which means arriving early enough at the airport! Arrive at the airport at least one hour before departure, and add an additional 15 minutes should you need to go to the airline counter to check bags or collect your ticket.

| | |
| --- | --- |
| Departure airport | Nice Côte d'Azur Airport |
| Departure terminal | Terminal 2 |
| Arrival airport | Rennes Bretagne Airport |

Arriving in Rennes

The Rennes Bretagne Airport is ideally located just 15 minutes from the centre of Rennes. You have several options for getting to the centre:

take the bus. Two bus lines leave from the airport: the C6 and the 57. The Air Libre stop is near the terminal (300 metres to your left as you exit). There's a bus every 15 minutes for the C6 and every 30 minutes for line 57. Both will take you to the Place de la République in around 30 minutes.
take the train. The SNCF Saint-Jacques de la Lande stop is a 15 minute walk from the airport. The TER (regional train) stops regularly and will get you to the centre in just 5 minutes.
take a taxi. You'll find a taxi stand just in front of the Arrivals Hall. A trip to the city centre will cost around €20.
hire a car. There are 6 agencies with counters in the Arrivals Hall of the airport.
What to do in
Rennes ?
Brittany is a bit like lava cake. Some people go at it from the sides while others prefer to dive right into its chocolaty heart. The latter sojourn in Rennes! The Ille-et-Vilaine prefecture is the heart of Brittany, and the Paimpont forest is just nearby. It is also known as Brocéliande, legendary home of Merlin, King Arthur's magician. Perhaps it's this proximity that makes Rennes so enchanting. Or perhaps it's the city's irresistible vitality. But whether you're a resident or just visiting, Rennes will always be one of the most agreeable cities in France

Travel to Rennes for a buttery weekend

See more

See less

A city of culture, a region with incredible scenery - Rennes and its surroundings have everything needed to entice you and make your holiday there both relaxing and fascinating. But who to share it with? Perhaps with your better half. Picturesque walks, first-rate museums, and unforgettable dining: Beautiful Brittany is perfect for a romantic getaway.
Are the kids begging to come? Bring them along! You'll find plenty to fill up your days. On the program for a family holiday: a trip to space at the Rennes Science Centre and Planetarium, or a concert at Transmusicales, the headlining festival in this music-loving city, which made Etienne Daho and Niagara household names in France. You can also spend a day in Thabor Park, roaming around its 10 hectares of landscaped gardens in the middle of the city, or go chasing after the Holy Grain on bike or horseback along the towpaths of the Vilaine, a river in the Brocéliande forest. Whatever you do, follow it up with an indulgent snack of sugary crepes or a kouign amann, a buttery regional delight.
The top 10 things to do in and around Rennes

See more

See less

Like the Dukes of Brittany on coronation day, cross the drawbridge of one of the two Mordelaises Gates, medieval rampart vestiges, and head for Saint-Pierre, a remarkable cathedral that melds beauty with simplicity.
Stroll through the picturesque streets of the old city and admire the lovely timber-framed houses with their colourful façades. There are nearly 300 of them!
Push open the doors of the Parliament of Brittany, the most famous building in the city. This magnificent 17th century palace was restored after a major fire in 1994. Frescos, paintings, gildings and coffered ceilings are a perfect testament to the splendour of the Sun King.
Visit a museum: the Beaux Arts (with paintings by Rubens, De la Tour, Gauguin and more); the Brittany Museum, to gain a better understanding of the region; or the Science Centre, where fun meets learning.
Take the whole family out on an electric boat and navigate your way down the Vilaine which, with its beautiful green banks, makes for a lovely day trip.
Give into temptation and fill up on the best Brittany has to offer with a bolet of cider or a buckwheat galette filled with andouille de Guémené sausage. Some places to try: La Motte-Picquet, La Maison de Joséphine, La Rozell (for its secret terrace), and the Saint-Georges.
Block out a Saturday morning for the Marché des Lices, the second largest market in France with over 300 local producers. It's been serving Rennes for four centuries!
Head for the beach. Bathed by the Channel, the beautiful city of Saint-Malo is just 45 minutes away, and an hour by train from Rennes (with around 20 trains per day).
Crawl (or paddle) your way around one of the 10 most beautiful pools in the world (according to Architectural Digest): the Saint-Georges city pool, an Art Deco wonder.
Fly like a bird. Just a few kilometres from the city centre, the Cap Malo shopping centre is home to AirFly, a freefall simulator. Get the same feelings as a real skydive, open to ages 5 and up. Nearby you'll find go carts, golfing, bowling, indoor football, and more.
Regular flights Nice - Rennes RNS
FLIGHTS EASYJET
5
Flights per week, From November to March
Flights per day :
Mon

1

Tue

0

Wed

1

Thu

1

Fri

1

Sat

0

Sun

1
Frequently asked questions