Wings to fly to Crete
Do you want to combine lazy sunbathing on the beach with a chance to expand your historical knowledge? Looking for charming old buildings and the wild natural beauty of the Mediterranean? Then what are you waiting for? Book a Nice-Chania plane ticket and go in search of the Minotaur, King Minos, Icarus, Deadalus and the beautiful Ariadne. Dedicate your trip to Poseidon, because your flight to Crete from Nice, via Chania, the island's most charming city, is not only a journey to the middle of the sea, but also into the heart of Greek mythology.
time difference

+1h

currency

Euros

language

Greek
Ideal For
Family

Couple

Culture

Beaches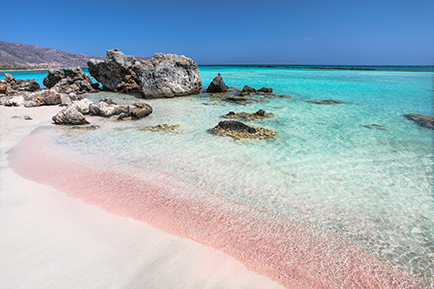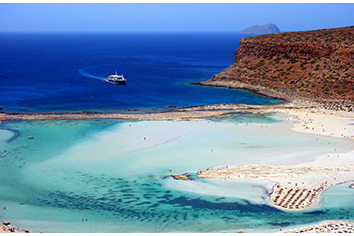 Useful information for your trip to Chania

See more

See less

Fly away to the skies of Crete and live Icarus' dream without burning your wings, by making your travel arrangements via a specialist: Misterfly. Our partner allows you to choose between all the Nice-Chania flights, to find the one that best fits your budget and your calendar. Book it now and pay in four instalments if you prefer.

The formalities for traveling to Chania

Entry requirements : as a Greek island, Crete is part of the Schengen Area. All you will need for your trip is a valid passport or identity card.
Currencies : the people of Crete pay in euros.

Your Nice-Chania direct flight

Flights from Nice to Crete with easyJet leave from Terminal 2 of Nice Côte d'Azur Airport.
You should arrive an hour and a quarter before your flight, if you need to put luggage in the hold or check in. If you already have your boarding pass and you are travelling with cabin baggage only, allow an hour.

| | |
| --- | --- |
| Departure airport | Nice Côte d'Azur airport |
| Departure terminal | Terminal 2 |
| Arrival airport | Chania International Airport - Ioánnis Daskaloyánnis |

Arriving at Chania Airport

Your flight will land at Chania Airport - Ioannis Daskalogiannis, 14 kilometres from the city. You have several options to get to the city:

The bus : from 06:00 to 22:45. A low-cost option, but buses are not very regular. You may need to wait an hour!
The taxi : no wait and reasonable fares. Find one on the way out of the terminal.
Rent a car : there are 3 car hire companies in the airport's Arrivals Terminal.
What to do in
La Canée ?
Despite not being the capital of Crete since 1971, Chania remains a major destination on the island. It may even be the most beautiful, if you choose to believe the enthusiastic praise you'll find online! This Greek beauty undoubtedly owes its appeal to its mixed heritage. The Byzantines, the Venetians and the Ottomans have all left their mark there. However, what was once ancient Cydonia does not owe all of its charms to humans. It also has many gifts from Mother Nature, who has surrounded the city with fabulous landscapes.

A place to enjoy art, life and history

See more

See less

If Chania were a poem, the poet would rhyme culture with nature. These two worlds alone sum up the character of this part of Crete. However, you don't need to be a Hellenistic expert or a daring backpacker to enjoy the treasures of the region. They are accessible to everyone, and whether you come as a family, with friends, or as a couple, you'll easily find plenty to keep you happy, without looking for long or spending a fortune.
So make the most all life's pleasures in Chania. Stroll through the streets and lanes of the old town, and listen to the old stones whispering their stories. Browse in the little shops and treat yourself to some local crafts. Sit outside a café and enjoy the flavours of raki and honey cake. Spread out your towel on the fine sand of a beach and bathe in crystal-clear waters. Venture to the Samariá Gorge to get up close with its fauna and flora, and feel the stresses of the year slip away. Take a deep breath, relax and enjoy.
The top 10 things to do in and around Chania

See more

See less

Wander around the old port, the city's loveliest asset. It bears the marks of Venetian rule and the Ottoman Empire. On one side, the Grand Arsenal, and on the other, the Mosque of the Janissaries.
Get lost in the picturesque neighbourhoods of Topanas and Evraiki. With their narrow little streets dating back several hundred years, they are a fine tribute to Daedalus, the inventor of the labyrinth.
Stop for a moment outside the church of Agios Nikolaos. In one glance, the city's tumultuous past is clear to see. On one side, the bell tower, and on the other, the minaret: it says it all!
Try the Cretan diet! Take a seat at a taverna and eat your fill of flavoursome vegetables, succulent meat, fresh fish, ripe fruits galore and the island's famous olive oil.
Have a drink. Are you a wine lover? Reds, rosés or whites: the island does them all excellently. For something stronger, try raki (also known as tsikoudia), a divine beverage made by distilling the remains from wine-making. 100% natural, 100% delicious, but to be enjoyed in moderation.
Bring back a souvenir from your holiday by browsing through thousands of creations by local artisans: pottery, onyx tableware, jewellery inspired by antiquity, a knife, a leather belt, an embroidered tablecloth…
Take a boat to the Gramvousa Peninsula and relax on Balos Beach, which is one of the most beautiful on the island, with its sands surrounded by turquoise waters.
Jump aboard a bus to the beaches of Elafonisi, a peninsula attached to Crete by a thin strip of pink sand. Coves and lagoons, rocks and clear water.
Go hiking in the Samariá Gorge and marvel at a magnificent landscape: 16 kilometres of canyon stretching out to the sea, 300 metre high cliffs, wild goats and an abandoned village.
Travel to the Palace of Knossos. The journey will take at least two hours, but it's worth it to see Crete's most famous archaeological site, which is located a few kilometres from Heraklion, the island's capital.
Frequently asked questions