Rome and Venice, essential during your holiday in Italy
A southern European country, Italy is one of the most appreciated tourist destinations in the world. Italy has an aura all its own, combining tradition and modernity with a special charm. There's no better way to experience it for yourself than to board a flight from Nice to Italy.
currency

Euros

language

Italian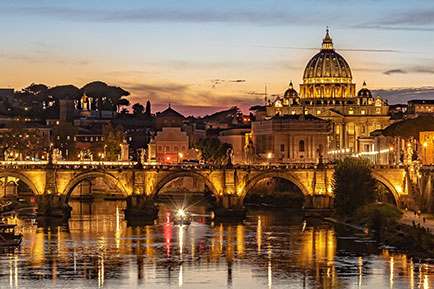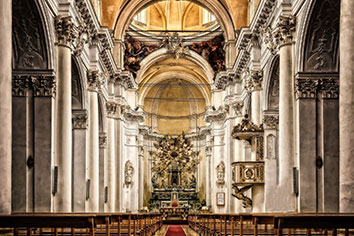 Admire the remarkable Italian landscapes during your journey! The capital Rome is filled with important historical treasures such as the Coliseum, the Pantheon and the Sistine Chapel. Another important stop during your holiday in Italy is Venice. With its many canals, Venice ("La Serenissima") is a destination in itself. A land of contrasts, Italy enjoys many widely differing regions. From North to South, East to West, the visitor will discover a whole range of landscapes and breathtaking colors.
Flights from Nice to Italy, a varied cultural heritage
Birthplace of the Roman Empire and the Renaissance, Italy enjoys an exceptional architectural, cultural and artistic heritage. By boarding flights from France to Italy, you will discover important works of art, in particular at Florence's Uffizi Gallery. Leonardo da Vinci, Botticelli and Michelangelo are just some of the artists you'll rediscover during your visit. In addition, there is no shortage of cultural activities. Contemporary art lovers will want to visit La Biennale di Venezia while classical music lovers will head for La Scala in Milan. Discover all that Italy has to offer with a flight from France to Italy.