A short hop across the ocean
A Nice-Olbia flight only takes an hour, but it's the key to a big adventure. Like all the Mediterranean islands, Sardinia combines nature and beauty: the perfect recipe for a very special summer holiday. What makes it even lovelier is that the north of the island, of which Olbia is the mother city, has modernised without losing its authenticity. That means that your Nice-Olbia non-stop flight will give you plenty of options for your holiday, so that you can tailor it to your tastes: be a night owl in a fashionable club, or play Robinson Crusoe on a deserted beach.
time difference

+0h

currency

Euros

language

Italien
Ideal For
Family

Couple

Beaches

Party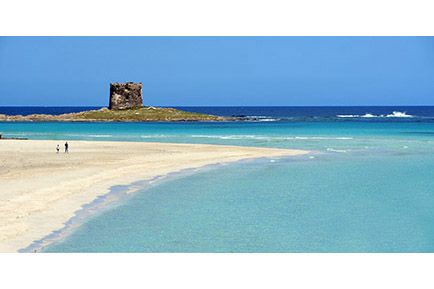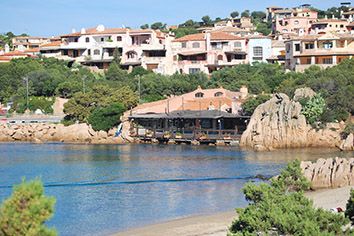 The formalities for travelling to Olbia

See more

See less

With a Nice-Olbia direct flight, Sardinia has never been so close to the French Riviera. Another reason to go exploring this Italian island, which is both unspoilt and a magnet for celebrities. So go straight to our partner, Misterfly, to check the available dates and times, and book your Nice-Olbia flight ticket with the same price conditions offered by the airline.

The formalities for travelling to Olbia

Entry requirements: Sardinia is an Italian island. That makes it part of the Schengen Area. Citizens of the European Union don't need to go through customs. Nevertheless, you must travel with a valid passport or identity card.
Currencies: you will pay for your slice of pecorino and your glass of Vermentino in euros.

Your Nice- Olbia direct flight


For the easyJet Nice-Olbia flight, go to Terminal 2.


Don't get into the holiday mood too soon! Make sure you arrive at the airport in time to get your trip off to a smooth start. That means one hour before your flight if you are travelling with cabin baggage only and already have your boarding pass. If you don't meet these conditions, allow an extra 15 minutes.

| | |
| --- | --- |
| Departure airport | Nice Côte d'Azur Airport |
| Departure terminal | Terminal 2 |
| Arrival airport | Olbia Costa Smeralda Airport |

Arriving at Olbia airport


You will land at Olbia Costa Smeralda Airport. The airport is just 5 kilometres from the city centre. To get to the centre, you have the following options:

The bus: from 7 in the morning, buses 2 and 10 with bus company Aspo run very regularly to Gabriele D'Annunzio Station and the centre of Olbia.
A taxi: your journey will cost you less than 20 euros.
A car: convenient if you want to explore the whole of the Emerald Coast. Shop around for the best price, between the seven car hire companies at the airport.
What to do in
Olbia ?
Olbia is just one part of your holiday, or at least a base to start your adventure in northern Sardinia (or Gallura, as it used to be known). This region has so much to offer that it would be a shame to stay in its capital. The party atmosphere of Porto Rotondo, the ultra-chic Porto Cervo, Santa Teresa Gallura just a few kilometres from the cliffs of Bonifacio, and even the Maddalena archipelago offering around sixty islands and islets… plenty of beautiful and atmospheric places to make this a holiday to remember.

Happy holidays

See more

See less

Summer is here… Are you ready for a few days' rest, or a long weekend as a couple or with friends? Do you have one or two weeks' leave to spend with your family? Then what are you waiting for? Buy a Nice-Olbia ticket and discover paradise in the far north of Sardinia. You'll quickly fall for its charms, its Mediterranean dolce vita, its party atmosphere, its unspoilt beaches, and the simplicity of its people, which contrasts with the ostentatious luxury of the private jets and massive yachts of a jet set who, since the 1960s, have made this part of the island one of their preferred summer destinations.
Still hesitating? Then here's a little anecdote that's bound to convince you… 2700 years ago, deciding to settle on this shore, the Greeks did not have long to choose a name for their city. They simply called it "Olbia". In the language of Pericles, this name meant "happy"! It has remained with the city through the centuries, well-suited to its lifestyle and the lovely surrounding region.
The top 10 things to do in Olbia

See more

See less

Explore Olbia in the cooler hours of the day, to discover its treasures: the Romanesque Basilica of San Simplicio, the Church of San Paolo Apostolo, the archaeological museum, and the old houses of Corso Umberto.
Step back in time by discovering Gallura's many ancient ruins: the Riu Mulinu nuraghe, the Roman aqueduct in Sa Rughittula, the Sa Testa sacred well, the Giants' grave of Su Mont'e s'Abe…
Put on your mask and snorkel to discover the secrets of Tavolara Island and its marine protected area. A giant aquarium for all to enjoy! And don't forget your hiking shoes: the island is also a beautiful place for walking.
Spot some marine mammals. See whales and sperm whales up close, and swim with the many dolphins around the coasts of Sardinia.
For sunbathing and dips in the sea, head to one of the region's many idyllic beaches: Pittulongu, Bados, Le Saline, Rena Bianca or the coves of Porto Istana.
Hire a little boat and cruise between the islands of the Maddalena archipelago. The beaches of Olbia's coast are pretty enough, but those of the archipelago are incredible. Pale sand and turquoise waters: absolutely magnificent!
By bus, by car, or even better, on a Vespa, head to Porto Cervo and mingle with its regular crowd of celebs and billionaires. With its trendy boutiques and luxury hotels, this is the place to feel like a star.
Sample some Sardinian cuisine, especially malloreddus (the island's typical pasta), cassola (a fish and seafood soup), and of course pane frattau: lasagne made with the famous pane carasau, a very thin flatbread nicknamed "carta musica" (music paper).
Wash down your meal with a good glass of local wine. Winegrowing is an age-old tradition in Sardinia, and the island has many DOC-labelled wines: Alghero, Mandrolisai , Arborea, Malvasia di Bosa…
Party in Porto Rotondo. Almost a luxurious as its neighbour, Porto Cervo, this little village on the Costa Smeralda is well-known for its night-life.
Regular flights Nice - Olbia OLB
FLIGHTS VOLOTEA
2
Flights per week, From June to September
Flights per day :
Mon

0

Tue

0

Wed

1

Thu

0

Fri

0

Sat

0

Sun

1
FLIGHTS EASYJET EUROPE
6
Flights per week, From April to September
Flights per day :
Mon

1

Tue

1

Wed

1

Thu

1

Fri

1

Sat

1

Sun

0
Frequently asked questions