Direction: Lombardy
Nice to Milan by plane, train, or automobile? That's the eternal question. It all depends on how much time you have. Because it will take you hours to drive there, and longer if you take the train, but a Nice-Milan direct flight will get you there in just 50 minutes. There's no way to get to the heart of the city faster (or more comfortably) so that you can sit down to a spritz while taking in Duomo, or check out the latest in fashion on the via Monte Napoleone.
currency

Euros

language

Italian
Ideal For
With friends

Party

Weekend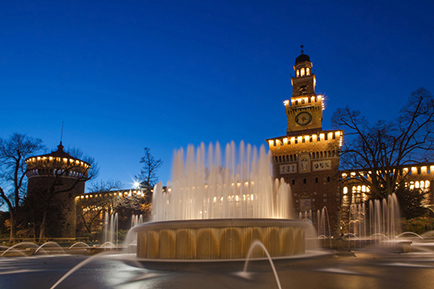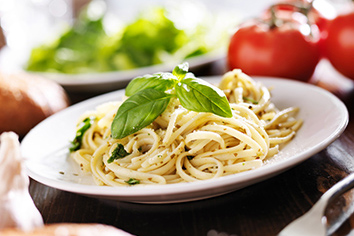 Useful information for your trip to Milan

Voir plus

Voir moins

Since low cost flights from Nice to Milan are rare, you'll need to book early if you want to get a good price for a Nice-Milan flight. So don't waste time! Head to MisterFly, our partner. There you can compare prices, see dates, times, and flight durations for all Nice-Milan flights, with our without connections. Interested in a Nice-Milan non-stop flight? Pay for it with no additional fees - and more especially over several monthly instalments. The perfect solution to satisfy both your budget and your desires!

The formalities for travelling to Milan

Entry requirements: Italy is part of the Schengen Area, so to enter the country, European citizens just need a valid passport or national identity card.
Currency: in Milan, you be paying for your espresso in Euro.

Your Nice-Milan direct flight

Already have your boarding pass and travelling with hand luggage only? If so, arrive at the airport an hour before your flight leaves, to give yourself plenty of time to get through security. However if you don't meet one of these conditions, be sure to give yourself an additional 15 minutes to go to your airline counter.

| | |
| --- | --- |
| Departure airport | Nice Côte d'Azur Airport |
| Departure terminal | Terminal 1 |
| Arrival airport | Milan Malpensa Airport |
| Arrival terminal | Terminal 1 |

Arriving at Milan Airport

Milan Malpenza Airport is 45 km from the city centre. To get there easily, you have the following options:

The train: the Malpensa Express. The airport has its own station with trains for Milan leaving about every 30 minutes from 5:30 am to 12:40 am. Its two lines will get you to the main station or Piazza Cadorna in 30 to 50 minutes.
The bus: a shuttle service will take you from the airport to the main station, with a bus every 20 minutes from 6 am to 12:30 am. The trip takes about an hour.
A taxi: this is the most expensive option, with a trip costing around €100. But at that price, you'll be dropped right in front of your hotel in the city centre in around 50 minutes.
A hire car: more than a dozen agencies can be found in the Arrivals hall of Terminal 1 in the airport. The choice is yours.
What to do in
MILAN ?
You can do just about anything in Milan! Italy's economic hub and the former realm of Sforza has much to offer. Come for its exceptional sights, cultural masterpieces, the rare elegance that makes it one of four strongholds of international fashion, its designers and artists, its chic or bobo lifestyle, or else for the devotion of the Tifosi of Inter or AC Milan, the two biggest local football clubs. And, should you have a bit of extra time during your trip, you can even add a bit of nature to the program by heading for the famous Lake Maggiore.

A creative city

Voir plus

Voir moins

A first-rate financial centre and home to several multinationals, Milan is a serious city...until the weekend! Then the locals get out of their homes in into a dolce vita rhythm. They meet up in the streets of the city centre to search out that little accessory or knick knack that will make all the difference to their wardrobe or decor. They relax on café terraces with a cocktail as they munch on focaccia. The flock to the banks of the Navilgli for a vernissage or night out with friends in a trendy café or underground club. They have a drink in the lounge of an ultra-chic modern hotel before heading out to party it up in an exclusive night club, rubbing shoulders with the VIPs, sports stars and models that make Italy's night life irresistible.

But in addition to your "When in Rome" itinerary, be sure to add a good dose of culture, especially if you're there as a couple. Over the centuries, this city - formerly one of the most powerful Italian cities of the Renaissance - has cultivated some incredible architectural sites and an exceptional artistic reputation. Many sites and monuments will confirm this. As will the memory of Leonardo da Vinci, who spent many years here.
The top 10 things to do in Milan

Voir plus

Voir moins

Make your way to the Piazza del Duomo, the epicentre of life in Milan, and take in the Nativity of St Mary Milan Cathedral, the 3rd largest in the world. It took six centuries to construct this Gothic masterpiece.
Get up close and personal with another of the world's greatest masterpieces: Leonardo da Vinci's Last Supper. Located in the refectory of Santa Maria delle Grazie, this monumental fresco provides a view of the last supper of Christ with his twelve apostles. Be sure to reserve in advance.
Continue your Da Vinci tour by heading to the Museo Nazionale della Scienza e della Tecnica "Leonardo da Vinci". Among its many collections you'll find dozens of life-size models by the father of the Mona Lisa.
Take in the rich collection of the Pinacoteca di Brera, one of the three largest museums in Italy. There you'll find: Botticelli, Caravaggio, Tintoret, Veronese, Le Titien, Rubens, Rembrandt, Raphaël, and more.
Stroll along the Navigi, the two canals that once provided water to the city. Today, their banks are home to local creatives with art galleries, vintage shops, eccentric bars, and delightful restaurants.
Stand under the immense iron and glass roof of Victor-Emmanuel II Galleria and, between shops, be sure to make a wish on the mosaic of the bull by placing your heel on his "manhood", making your wish, and spinning three times.
Lay siege to Sforza Castle, named after the powerful family that reigned over Milan for centuries. You'll find multiple museums waiting. End this wonderful stroll with a little wander around Sempione Park, the largest in Milan. The most beautiful as well.
Pull out those credit cards and shop to your heart's content at Quadrilatère de la Mode, the epicentre of luxury in Milan, formed by Via Montenapoleone, la Via della Spiga, la Via Sant'Andrea and la Via Manzoni. The best of the best.
Start your night out at the top of the Armani Hotel, the palace created by the famous Milan designer. On the menu: cocktails and hors d'oeuvres, DJs and design, and an unforgettable view over a shimmering Duomo.
Check out Milan by night. Go classic at the Scala, the largest opera in the world. Go jazz by heading for the Blue Note, legendary in the city. Go electro on the dancefloor of the Hollywood, Alcatraz, or The Club, the best of Milan night life.
Regular flights Nice - MILAN MXP
FLIGHTS TWINJET
2
Flights per week, From June to August
Flights per day :
Mon

0

Tue

0

Wed

0

Thu

0

Fri

1

Sat

0

Sun

1
Frequently asked questions