Minsk, heading for the city of the phoenix
One thing's for sure: a Nice-Minsk flight is unlike any other. First, because the destination is so much more mysterious. And with good reason: with just 100,000 visitors a year, Belarus is the least touristic country in Europe! Second, because in a little under 3 hours, a non-stop Nice-Minsk flight will take you back more than half a century, to the time of the USSR. The entire city is a call-back to Stalinist architecture. It's unnerving. It's fascinating! And it's definitely worth the trip.
currency

Belarus roubles

language

Belorussian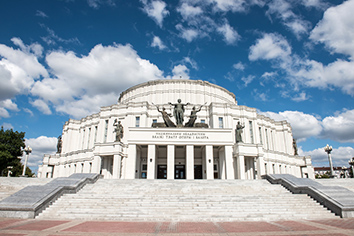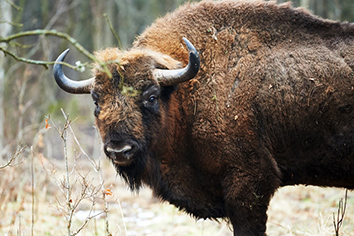 Useful information for your trip to Minsk

Voir plus

Voir moins

To compare all Nice-Minsk flights, prices, schedules, and durations, head to MisterFly. This renowned online flight booking specialist - and our partner - will give you all the information you need to find a great price on a Nice-Minsk flight and let you book without hidden fees. Added advantage: they'll let you pay for your Nice-Minsk flight over four monthly instalments. A great opportunity from fly from Nice to Minsk without breaking the bank!

The formalities for travelling to Minsk

Entry requirements: in July 2018, Belarus simplified entry requirements for French passport holders. Now, if your stay will be less than 30 days, you don't need a visa. That being said, you must still meet several strict conditions: fly in and out of the Minsk International Airport, be in possession of a passport valid at least 3 months past your return date, carry medical and repatriation insurance in your name, and hand over (in cash) a sum equivalent to 46 roubles per day of your stay in Belarus.
Currency: in Minsk, you'll be using Belarus roubles. One rouble is currently equal to around 40 Euro cents.

Your Nice-Minsk direct flight

Belavia and its Nice-Minsk flight is the only non-stop flight between the French Riviera and Belarus, and can be found in Terminal 1 of the Nice Côte d'Azur Airport.

As you well know, to ensure your safety and that of all of our passengers, we have rigorous security checks. And while we do everything possible to make these formalities as streamlined as possible, it's best to arrive early at the airport, especially as flying from Nice to Minsk requires you to go through customs. We recommend arriving at least 1 hour 30 minutes before departure, adding an additional 15-20 minutes should you need to check a bag or collect your ticket from your airline's counter.

| | |
| --- | --- |
| Departure airport | Nice Côte d'Azur Airport |
| Departure terminal | Terminal 1 |
| Arrival airport | Minsk International Airport |

Arriving in Minsk

The Minsk International Airport is located around 40 kilometres from the city centre. To get there, you have several options.

Take the bus: you can get to the city centre by taking bus 112, 173, or 300. The latter will drop you just a few steps from the main Minsk-Passazhirsky station and the Plošča Lienina underground station (Lenin square). The airport also offers a shuttle service: Aéroexpress lines 1400 and 1430. They will take you right to the major underground stations in the city centre. In all above cases, there's a bus every 30 to 40 minutes and around 1 hour travel time.
Take a taxi: for around €30 the driver will drop you in the city centre in 45 minutes. Find them outside the Arrivals Hall doors 5 and 6.
Hire a car: 3 agencies have counters in the airport This will be useful should you wish to visit the Belarus countryside and its famous primeval forests.

​​
What to do in
MINSK ?
With nearly two million inhabitants, making it one of Europe's most populated cities, Minsk is a giant in the middle of a tiny country of fewer than 10 million people. Old buildings are rare as the city was devastated by battles during World War II, which was particularly brutal here. But the capital of Belarus is no less impressive with its straight-lined, Cold War era buildings and monuments. A bleak façade hiding many treasures. A land of culture, and a city of remembrance and committed night owls: Minsk has more than one trick up its sleeve.

Back in USSR

Voir plus

Voir moins

For years Minsk was a favourite destination for westerners looking for a Slavic adventure. But unlike many of its neighbours, the capital of Belarus wasn't able to find its feet after the Second World War. 98% of the city was destroyed. But Minsk rebuilt in the 50s in the style so characteristic of classic Stalinist architecture. Wide avenues, vast squares, immense columns, severe façades, grandiose monuments and even a statue of Lenin: it all adds up to a city that's a veritable open-air museum of the Soviet era.

The resonance of the Iron Curtain is not unique around Minsk. This Slavic beauty also shines with culture, be it classic within the walls of the National Art Museum, more pop at a spectacular show by the Belarusian State Circus, or more modern in Kastrycnitskaya with its street art.

Then there's the setting: Minsk is the in the centre of the country. Perfect for discovering all the charms of Belarusian nature, from admiring the ballet of swans on the calm waters of Lake Naratch, hiking through old-growth forests that haven't changed since prehistoric times, or else wandering the halls of enchanted castles. With so much to share, it's ideal for a romantic getaway as a couple!
The top 10 things to do in Minsk

Voir plus

Voir moins

Hey Lenin! At seven metres high, the statue of Lenin has towered over Independence Square (formerly Lenin Square), opposite City Hall, for more than 80 years.
See the best of Soviet heritage around the city: the Minsk City Gates opposite the main train station, Victory Monument on the square of the same name, the Palace of the Republic and Trade Union Palace of Culture on October Square, and more.
Check out one of the most original libraries in the world. This 74-metre tall avant-garde glass building is a rhombicuboctahedron - or for those who are a bit rusty on their geometry, an Archimedean solid with 8 triangular and 18 square faces.
Let yourself imagine Minsk as it was before the war in the streets of Trinity Hill (also called Trinity Suburb), the only district to have escaped the ravages of war. It's home to the last wooden house in the city, the opera (not to be missed!) and the Island of Tears memorial dedicated to soldiers killed in Afghanistan.
Visit the Belarusian Great Patriotic War Museum. It houses an impressive arsenal (planes, tanks, guns, uniforms, and more) and moving accounts of the Second World War, during which one in four Belarusians died, or 1.5 million civilians.
Stroll through Kastrycnitskaya, which has become the coolest part of the city since Brazilian artists moved in and showed their Belarusian counterparts the joys of street art. Since then enormous murals covering entire buildings have sprung up all over.
Place your bets! With 18 casinos, the Belarusian capital is considered the Slavic Las Vegas. Celebrities and Russian oligarchs can often be spotted on their green carpets. Just be careful not to lose your shirt - or more! - in Belarus.
Head out of Minsk and get a taste of the royal. Nesvizh Castle is a gorgeous residential castle surrounded by parks and ponds. Follow it up with a visit to Mir Castle, a magnificent 16th century fortress. Both are listed as World Heritage Sites.
Sample draniki, the local speciality: potato pancakes made with sour cream and served with mince and mushrooms.
Relax on the beaches along the shores of Lake Naratch, the largest of the blue lakes of Belarus. A small "sea" surrounded by green where you can water ski and windsurf. A must for outdoor entertainment in Belarus.
Regular flights Nice - MINSK MSQ
FLIGHTS BELAVIA AIRLINE
3
Flights per week, From April to October
Flights per day :
Mon

0

Tue

0

Wed

1

Thu

0

Fri

0

Sat

1

Sun

1
Frequently asked questions