Fly away to the land of tulips
Why fly from Nice to Eindhoven? For a rendezvous with Philips, the Dutch electronics giant. For the love of design, as this Brabantian city is among the world's experts. Or simply to discover a city and region that are charming, innovative, and captivating. Because know that behind a Nice-Eindhoven flight hides many treasures: a building that looks like a UFO, a Van Gogh museum, a fairy tale amusement park, and so much more.
currency

Euros

language

Dutch
Ideal For
Family

Couple

Culture

Weekend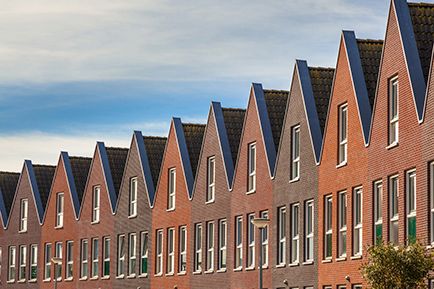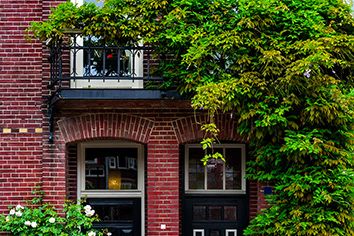 Useful information for your trip to Eindhoven

See more

See less

To fly to Holland's 5th largest city at the best price, trust an expert: MisterFly, our partner. They let you compare prices, dates, schedules and flight durations for all available flights. This means you can choose a flight with or without a connection from Nice to Eindhoven with Transavia. Whatever you choose, book your Nice-Eindhoven flight without hidden fees and, if you wish, pay for it over several monthly instalments. d travelling with hand luggage only? If so, arrive at the airport an hour before your flight leaves, to give yourself plenty of time to get through security. If you need to check in or check bags at the Transavia counter, allow an extra quarter of an hour.

The formalities for travelling to Eindhoven

Entry requirements: Thanks to the Schengen Territories, European citizens only need a valid passport or national identity card to travel to Eindhoven.
Currency: the Euro is used in the Netherlands.

Your Nice Eindhoven direct flight

With Transavia, Nice-Eindhoven takes off from Terminal 1 of Nice Côte d'Azur Airport.

Already have your boarding pass and travelling with hand luggage only? If so, arrive at the airport an hour before your flight leaves, to give yourself plenty of time to get through security. If you need to check in or check bags at the Transavia counter, allow an extra quarter of an hour.

| | |
| --- | --- |
| Departure airport | Nice Côte d'Azur Airport |
| Departure terminal | Terminal 1 |
| Arrival airport | Eindhoven Airport |

Arriving in Eindhoven

Once you land in Holland, you'll still need to get to the centre of Eindhoven, located 9 kilometres from the airport. To get there, you have several options:

Take the bus: from the airport, buses 400 and 401 leave every 5 minutes and will drop you at Eindhoven station in just 25 minutes. A ticket costs around €4.
Take a taxi: you'll find the taxi stand as you exit the terminal. This will cost at least €25 for a trip to the centre or your hotel.
Hire a car: you'll find 5 agencies not far from the terminal, for access to the city centre in 15 minutes. Ideal for visiting the region and the neighbouring cities of Breda and Bois-le-Duc.
What to do in
Eindhoven ?
This southern-most Dutch city suffered major damage during the Second World War, and a part of its historical heritage went up in flames. But instead of dwelling on the past, they instead chose to create a future fostering the fulfilment of creators not only in design, but in art and architecture as well. The result is a modern city that lives in the present with as much audacity and imagination as intensity.

Eindhoven, an avant-gardiste city

See more

See less

Eindhoven is as great to visit as a couple as with your whole family. In either case, we promise you a fantastic holiday. Provided, of course, that you choose the right trip!
A romantic weekend getaway means shopping, culture, and design, and will have you seeing the more festive side of this Dutch city come nightfall. Good times are guaranteed! Squeeze out one or two extra days of leave and head north to see the charms of Breda and Bois-le-Duc.
However, should you decide to bring the kids along, forget the brown cafés and their delicious brews. You're more likely to be heading to bed early. Especially as your days will be filled. With what? How about a bike ride on the Van Gogh cycle path, a bright path inspired by Starry Night, followed by time spent in the city discovering its ancient monuments and architectural wonders. Or perhaps visits to museums where you'll see the genius of Van Gogh (in Van Gogh Village in Nuenen, 10 km from Eindhoven) and other big names in modern art or early technology. Or else roller coasters and rides, birds of prey and lemurs. Learning, laughing, and sharing: truly the makings of a perfect holiday!
The top 10 things to do in Eindhoven

See more

See less

Take in the architectural wonders of the City of Light: Evoluon, a conference centre and concert hall that looks like a giant spaceship, and The Blob, a...blob...of glass right in the centre, behind which hides De Admirant, a huge shopping centre.
Head to Strijp-S, the most whimsical area of Eindhoven. Built over 27 hectares, this former Philips production site saw factories transformed into apartments, offices, shops, and design and fashion workshops. Fertile soil for talent!
Learn about the pasts of DAF and Philips. Each has its own museum. The first, The Netherlands' only car manufacturer, exhibits cars and lorries. The second, an electronics giant, tells the story of their innovations, from the light bulb to CD players.
Visit the Van Abbemuseum, dedicated to contemporary art with one of the 10 greatest collections of its kind in the world. Nearly three thousand paintings, sculptures, and engravings await - some signed by Picasso, Chagall, Mondrian, and more.
Search out street art on bridges, in tunnels, on the walls of working-class neighbourhoods, in the car park of a supermarket... Eindhoven is full of monumental works that are simply stunning. Find them at this website: https://eindhoven.streetartcities.com.
Have a drink in a brown café (a cosy pub characteristic of Holland) on Wilhelmina square before wandering over to neighbouring Willemstraat where you'll find numerous art galleries.
Have an amazing night out on Stratumseind street which has, over more than 200 metres, a profusion of pubs, bars, and restaurants, all open until 4 am at weekends. It's the most festive street in The Netherlands. It sets the standard!
Dine in a restaurant unlike anywhere else: The Radio Royaal, where you'll eat in an abandoned factory among the equally-abandoned enormous machine-tools of Phillips. Or else De Kazerne, a former fire station that today blends art exhibitions with trendy restaurants.
Live a fairy tale with your family at Efteling Themepark. It's as immense as it is delightful, and has something for everyone: rides for all ages, various shows, an aquatic show...the list goes on!
Fill up on history, charm, and heritage in Eindhoven's lovely neighbours: Breda and Bois-le-Duc, the adoptive city of Jérôme Bosch, the most creative painter of the Middle-Ages.
Regular flights Nice - Eindhoven EIN
FLIGHTS TRANSAVIA
7
Flights per week, From April to October
Flights per day :
Mon

1

Tue

1

Wed

1

Thu

1

Fri

1

Sat

1

Sun

1
Frequently asked questions