Discover the Finnish charm
Booking a flight from Nice to Tampere is not just novel, it's vital! After all, a stay in Finland's second largest city has everything you need to recharge your batteries. On the agenda: a good dose of youth; the city has a lively student population, giving it a particularly dynamic atmosphere. Breathtaking nature; it's the gateway to the famous "Lakeland Region". And detox sessions; Tampere is the sauna capital of the world. This means that with a Nice-Tampere direct flight, no matter how heavy your suitcase is, you're sure to be lighter on the way back than the way there!
time difference

+1h

currency

Euros

language

Finlandais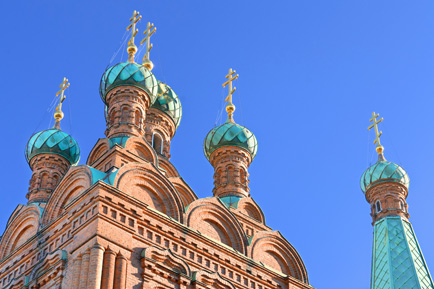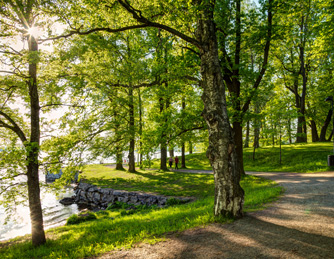 Wellness destination
For your holidays, take the plunge and book your Nice-Tampere return flight now with our partner MisterFly. Compare Nice-Tampere flights with or without stopovers, find the best price guaranteed and without additional fees, and then book your Nice-Tampere return ticket - you can even pay for it in four instalments if you wish, fee free.
Useful information

See more

See less

The formalities for travelling to Tampere

Entry requirements: as part of the European Union and the Schengen Area, Finland simply requires EU citizens to present a valid passport or identity card.
Currency: you'll pay for your sauna in Euros.

Your Nice-Tampere direct flight

Y o u r journey to Southern Finland begins at Terminal 1 of Nice Côte d'Azur Airport. This is where all Air Baltic flights depart from, the airline that operates the flight between Nice and Tampere.

Don't start your health and wellness holiday all stressed out. Arrive at the airport well in advance of your departure time. A full hour if you already have your boarding pass and are travelling with cabin baggage only. Add another half an hour to that should you need to go to your airline's check-in counter.

| | |
| --- | --- |
| Departure airport | Nice Côte d'Azur airport |
| Departure Terminal | Terminal 1 |
| Arrival airport | Tampere-Pirkkala airport |
| Arrival terminal | Terminal 1 |

Arriving at Tampere Airport

Your Nice-Tampere flight will take you to Terminal 1 at Tampere–Pirkkala Airport. As the name suggests, it is located in Pirkkala, 17 kilometres from Tampere. To get there, you can take:

- The bus: take Nysse line 103, the local service. It leaves Terminal 1 every 45 minutes and takes around 30 minutes to get to the centre of Tampere.
- A taxi: several "official" companies await you in front of Terminal 1. The journey to the city centre usually takes about 20 minutes.
- By hiring a car from the three major car hire companies at the airport. An excellent choice if you wish to visit the Lakeland region during your stay.
What to do in
Tampere ?
Going to Tampere without taking a steam bath is a bit like visiting Paris without seeing the Eiffel Tower: you'll still have been, but you'll have missed out on something big! After all, the Finnish city is the sauna capital of the world. It has more public facilities than there are weeks in the year! That said, even if you sacrifice yourself daily to your hosts' favourite detox ritual, there's more to your stay than just a few good saunas. Rest assured, the city is not lacking in attractions: culture, nature, art de vivre... It has much more to offer than just making you sweat.

Culture rhymes with nature!

See more

See less

Tampere is a former industrial city and it shows: factories and plants abound, giving the city a very industrious look. But don't be fooled! Behind the large brick façades, there are no more machines, but rather places of culture or entertainment full of imagination with discoveries to be made around every corner. This is because Tampere has a long memory: its streets and museums tell you a curious story. Add to that the joyful, creative and indulgent day-to-day lifestyle and festive nights. Like its population, the city is indeed jovial, warm and inventive. A perfect atmosphere for a city break as a couple or with friends.
These city pleasures do not exclude a more natural side. Tampere is the gateway to one of the most beautiful Edens on earth: the Lakeland region. The name is not misleading: there are more than 100,000 lakes surrounded by forest, and Saimaa, the largest, covers more than 4,000 square kilometres. Lush nature that offers simple pleasures: a walk along the water, an invigorating bath, a night in a wood cabin. Magical moments to share with your partner or even as a family.
The top 10 things to do in Tampere

See more

See less

Work up a sweat to cleanse yourself from the inside with a good sauna. For this you are spoilt for choice. A favourite venue: Rajaportti, the oldest Finnish sauna in operation and certainly one of the most charming.
Leave the city centre and wander through the Pispala district, with its hundreds of small, colourful wooden houses. It was once a haven for workers. Today, it's home to numerous craftspeople. Seriously charming!
Shop while steering clear of high fashion. Tampere specialises in all that's vintage. A number of shops offer clothes, accessories and jewellery from bygone days. You'll leave with a style that's truly all your own!
Hang out in the Finlayson neighbourhood. It owes its name and architecture to a former cotton factory. Today, its large, gleaming brick buildings house museums, bars, restaurants and trendy shops.
Take a trip back through History with a capital H! That of Lenin, in the only Western museum dedicated to the father of the USSR. Located in the house where Vladimir Ilich Ulyanov first met the young Stalin in 1905, the Lenin Museum, while not "revolutionary", is well worth a visit.
Climb to the top of the Pyynikki Tower. It's not very high: barely 26 metres. But perched atop the hill from which it takes its name, it offers a 360-degree view of the entire city. Truly unforgettable!
Take a selfie at the Tammerkoski, the Tammer rapids, where the Näsijärvi and Pyhäjärvi lakes meet. Rushing waters, picturesque quays, colossal statues, ancient buildings, and a park: the walk is as engaging as it is invigorating.
Start the evening on a high note! On the roof of the Hotel Torni: the Moro Sky Bar. On the terrace or indoors, you can see the entire city. And the view is even more beautiful after sundown.
Taste the best in local produce at Tampere's market halls. They are the largest in Scandinavia and offer local specialities, smoked fish, cold cuts, cheese, pastries, and more.
Wander around the Lakeland region, take a canoe trip, go on a day cruise, visit a village, or go on a farm tour and spend the night in the home of locals or get a small wood cabin all to yourself. All right at the water's edge of course!
Regular flights Nice - Tampere TMP
FLIGHTS AIR BALTIC
2
Flights per week, From May to October
Flights per day :
Mon

0

Tue

1

Wed

0

Thu

0

Fri

0

Sat

1

Sun

0
Frequently asked questions