Head for the Loire Atlantique region
A flight from Nice to Nantes takes you to the banks of the Loire, the shores of the Atlantic, and a city in full swing. These past years the capital of the Dukes of Brittany has been dusting off its best features. Nantes isn't only focusing on its rich history, it's also driving creation and innovation. So if you don't know what to do next weekend, treat yourself to a last-minute Nice-Nantes flight. Which to choose? A flight from Nice to Nantes by plane, or in a balloon, like Jules Verne (a local) dreamed of doing? The choice is yours!
time difference

+0h

currency

Euros

language

French
Ideal For
Family

Alone

Weekend

Culture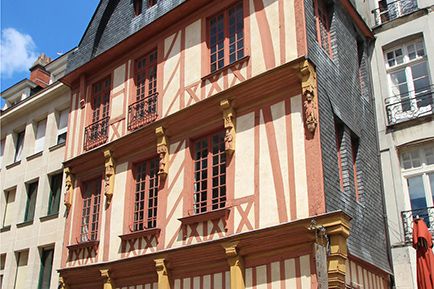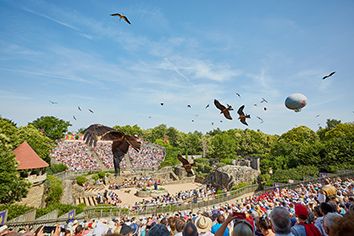 Useful information for your trip to Nantes

See more

See less

To get to canary country (canary being the nickname for FC Nantes' football players), you'll need wings! And to be sure to find the right airline, use our partner MisterFly's Nice-Nantes flight comparer. You're sure to get a great price on a Nice-Nantes return ticket. And remember: whether you're booking a single or return flight from Nice to Nantes, even if your Nice-Nantes is with a low-cost carrier, you can pay for your ticket over four monthly instalments.

Your Nice-Nantes direct flight

You can't go wrong! Flights from Nice to Nantes operated by easyJet and Air France leave from Terminal 2 of Nice Côte d'Azur Airport. Flights from Nice to Nantes operated by Transavia France leave from Terminal 1 of Nice Côte d'Azur Airport.

Avoid stress when going through security checks! Give yourself enough time just in case the airport is unusually busy. It's best to arrive at the airport an hour before your flight leaves. Add an additional 15 minutes should you need to go to your airline's counter to collect your ticket or check a bag.

Departure airport
Nice Côte d'Azur Airport
Departure terminal

Terminal 2 for easyJet and Air France
Terminal 1 for Transavia France

Arrival airport
Nantes-Atlantique Airport
Arrival terminal
Hall 1

Arriving in Nantes

Nantes Atlantique International Airport is situated just 6 km from city centre. To get there, you have several options:

The bus: during the week, from 5:30 am to 11 pm, there's a shuttle every 20 minutes between the airport and Sud de Nantes station, the Cité des Congrès, and finally, the city centre. On Sundays and bank holidays, there's a bus every 30 minutes from 6:15 am to 11:15 pm. The bus stop is just outside Hall 2. It's a short trip at just under 20 minutes.
A taxi: Taxis can be found waiting in front of Hall 1. The trip to Nantes city centre will cost you around €30.
A hire car: there are 5 well-known agencies at Nantes Airport. You can find them all in a large esplanade opposite the terminal, just in front of their car park.
What to do in
Nantes ?
City of Art and History, the 6th largest in France, Nantes is a big and beautiful city that cultivates diversity. Well-preserved medieval houses are of as much interest as futuristic machines here. It has chic shopping and strolls through the countryside. There's a century-old factory transformed into an avant-garde cultural space. It's residents live in the time of Airbus and bullet trains, but still love strolling the banks of the Loire or relaxing in centuries-old parks to slow down time. Creative, convivial, and epicurean, the City of Dukes is well worth the trip!

The jewels of the City of Dukes

See more

See less

Nantes is home to some of France's most popular biscuits, and makes a great family getaway for a delicious and exciting long weekend. It's full of impressive architecture with its oldest walls - those of the ramparts of the castle of the Dukes of Brittany - dating back over 800 years. Since Anne, the last Duchess of Brittany, Nantes hasn't stopped evolving, growing, prospering and improving. A walk along the banks of the Loire, the Royal Palace, or Feydeau Island provide a lovely stroll through time. You'll see history both dark, with the slave trade, and bright, at Lieu Unique for example, a castle of culture installed in the old LU biscuit factory (a great example of early 20th century architecture!).
But a getaway to Nantes isn't just old stones. It's also the cold steel of the extravagant machines of Isle of Nantes. And the warmth of the land and its lush vegetation: the city has several large public parks that bring out its natural side. And finally, it's the salt of the sea, a river boat that takes you all the way to the Atlantic, an easy hour's drive to the beaches and the delightful streets of Pornic or La Baule.
The top 10 things to do in and around Nantes

See more

See less

Cross the drawbridge of the Castle of the Dukes of Brittany to discover the former home of Anne, wife of King François the First. Between Gothic and Renaissance, fortress and palace, and perfectly restored, it's well worth a visit. Royal!
Head for the Parc des Chantiers on the Isle of Nantes to see a world Jules Verne himself would have loved: the Machines of the Isle. The colossal, moving contraptions you'll find here are inspired by nature and totally bewitching. Brilliant!
Wander the Bouffay Quarter, the historical centre of the city, with its timeless timber-framed houses. While you'll find a lot of history here, the area lives very much in the present through its many excellent bars and restaurants.
Take in the window displays in Pommeraye Passage. Nested between the Royal Palace and Graslin Square, this age-old shopping arcade (inaugurated in 1843) is the place to be for fashionable locals. Lavish!
Pull out your credit cards and head for the boutiques on Rue Crébillon, the most glamorous street in Graslin Quarter, and then stop off at Cigale, an Art Nouveau brasserie that's over a hundred years old. Posh!
Push open the doors of the Saint-Pierre-et-Saint-Paul Cathedral, one of the most beautiful churches in France. 450 years old and not a wrinkle in sight! Don't miss the richly decorated tombs of François II, Duke of Brittany, and Marguerite, his wife. Truly unforgettable!
Check out Lieu Unique. At LU, like the biscuits. Of course! Dedicated to the Nantes art scene, home to a large bookshop and renowned restaurant, this large circular building and its Belle Epoque tower was for years home to the LU Bakery. A definite must-see!
Get some air and sun as you stroll through the Botanical Garden (Jardin des Plantes), and immense oasis of green in the heart of the city; or else head for the Isle of Versailles, an artificial island transformed into a huge Japanese garden. Zen!
A 140 metres up, have a break in the Nid. Designed by Jean Jullien, this panoramic bar on the 32nd (and last) floor of the Brittany Tower plays host to a giant stork, egg-shaped armchairs and tables, and a winged bar. Whimsical!
Take a river boat and float down the Loire to Trentemoult Port and spend some time admiring this old fishing village and its colourful houses. Picturesque!
Regular flights Nice - Nantes NTE
FLIGHTS TRANSAVIA FRANCE
3
Flights per week, From November to March
Flights per day :
Mon

0

Tue

0

Wed

0

Thu

1

Fri

1

Sat

0

Sun

1
FLIGHTS VOLOTEA
5
Flights per week, From November to March
Flights per day :
Mon

1

Tue

0

Wed

1

Thu

1

Fri

1

Sat

0

Sun

1
FLIGHTS EASYJET
13
Flights per week, From November to March
Flights per day :
Mon

2

Tue

2

Wed

2

Thu

2

Fri

2

Sat

1

Sun

2
Frequently asked questions