Take a holiday in Germany to discover a wide range of different regions
Discover Germany thanks to flights from Nice to Germany! Located in central Europe, Germany has the largest population of any country in the European Union, with 82 mi
currency

Euros

language

Allemand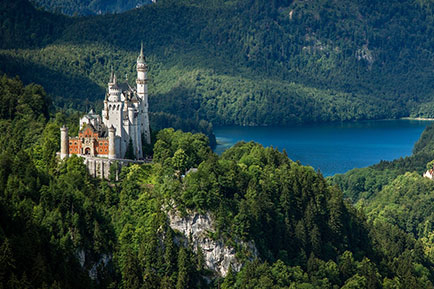 In its ideal location, Germany is an increasingly popular tourist destination. The country is filled with exceptional architectural, historical and cultural treasures. Board a low-cost flight from Nice to Germany and choose your destination: Frankfurt, Dusseldorf, Munich, Stuttgart, Cologne… Each of these cities boasts its own identity. And don't forget the capital Berlin, the economic and cultural heart of the country. Germany is a pleasant and very hospitable country. Enjoy the great German traditions such as the Munich Beer Festival or the renowned Christmas markets during your holiday in Germany.
A flight from Nice to Germany, an exceptional cultural heritage!
Whatever the time of year, boarding a flight from Nice to Germany will allow you to discover the richness and the diversity of the German heritage. But don't take our word for it! No fewer than 33 tourist sites have been recognized as World Heritage sites by UNESCO, including Cologne cathedral, the Zollverein coal mines, the Volklingen steel works and the historical center of Ratisbonne. For nature lovers, the many national parks will give you another good reason to board a low-cost flight from Nice to Germany! Take the opportunity for a ramble in the mythical Black Forest or enjoy the views around the banks of Lake Constance!