Take off for the Gulf of Finland
A direct flight from Nice to Tallinn, whether for Christmas or a wedding anniversary, makes for a perfect gift! The capital of Estonia is not a place that's easy to forget! It's like a dream risen out of the depths of history, complete with a castle, fortified walls, and cobblestone streets lined with stone houses that have stood watch over many dozens of generations. A journey through time that makes a non-stop from Nice to Tallinn a pure delight!
time difference

+1h

currency

Euros

language

Estonien
Ideal For
Couple

Culture

Nature

Town/City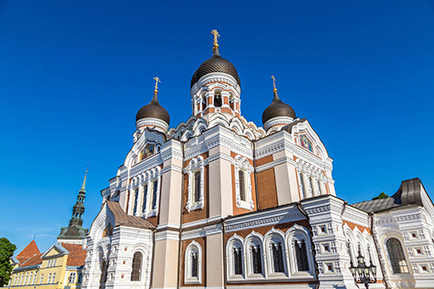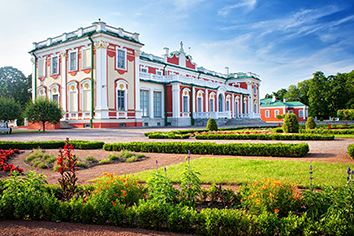 Useful information for your trip to Tallinn

See more

See less

Looking for a great price on a Nice-Tallinn flight? We've got the solution for you: MisterFly! Check them out for details on all available return tickets from Nice to Tallinn, and choose the date, time, and most especially, the price of your trip to Estonia. Found a non-stop Nice-Tallinn that's exactly what you're looking for, and fits your schedule and budget? Don't wait for someone else to scoop it up: book directly with our partner. They guarantee the best price, without hidden fees, and with the possibility to pay over several instalments.

The formalities for travelling to Tallinn

Entry requirements: Estonia is a member of both the European Union and the Schengen Territories. That means it's easy to access, as long as you've got a valid passport or identity card, of course.
Currency: Estonians pay in Euro.

Your Nice-Tallinn direct flight

To fly to Estonia, head for Terminal 1 of Nice Côte d'Azur Airport, departure area for Air Baltic's Nice-Tallinn flight.

As you know, you'll need to go through security before heading to your gate. We've done everything we can to streamline this process so that it's as fast and smooth as possible. Even so, you should plan to arrive at the airport at least 1 hour before departure. Add an additional 15 minutes should you need to go to the airline counter to check a bag or collect your ticket.

Departure airport Nice Côte d'Azur Airport
Departure terminal Terminal 1
Arrival airport Lennart Meri Tallinn Airport

| | |
| --- | --- |
| Departure airport | Nice Côte d'Azur Airport |
| Departure terminal | Terminal 1 |
| Arrival airport | Lennart Meri Tallinn Airport |

Arriving in Tallinn

Lennart Meri, Tallinn's international airport, is located just 4 kilometres from the city centre. To get there, you have several options:

Take the bus: Line 2 runs every 20 minutes during the day and will take you to the city centre. There is also a direct minibus service, blue bus #90 K, which will also take you to the centre. Whichever you choose, the trip will take about 10 minutes.
Take the tramway: Line 4 stops just near the terminal and runs from 5:07 am to 12:45 am every day. It will drop you at the "Viru" stop near the centre of the city in around 20 minutes.
Take a taxi: the stand can be found just outside the Arrivals Hall. The trip should not cost more than €10.
Hire a car: there are six agencies in the Arrivals Hall.
What to do in
Tallinn ?
With fewer than 450,000 inhabitants, Tallinn is the smallest of the three Baltic capitals. But that doesn't make it any less enticing. Founded a thousand years ago, ruled by the Danish, the Teutonic Knights, and the Swedes, conquered by Peter the Great and oppressed under the yoke of the Soviets, Estonia has had quite the history. You'll see the pride it holds for this history throughout its old city, listed as a World Heritage Site. But that doesn't mean they're all living in the past here! As capital of one of Europe's most "digital" countries, it plays host to numerous start-ups that contribute to its thriving economy...and its thriving weekends too!

A romantic getaway

See more

See less

With its ancient walls teeming with history, the natural charms of its coast, and its unique Baltic traditions, a holiday in Tallinn is anything but run-of-the-mill. Even if there's nothing stopping you from sharing this enchanting city with your family or friends, you'll find it at its most charming when visiting as a couple.
Its centuries-old streets, lined with artisanal shops, are perfect for wandering hand in hand. Its restaurants, whether they showcase local cuisine or more cosmopolitan fare, are the making of romantic and indulgent evenings out, nibbling off one another's plate and discovering new, unique flavours. Its sites, museums, and monuments are a veritable cultural feast: art, heritage, tradition, and so much more. The banya, Russian equivalent to the Turkish bath, or else the saunas, will provide you an afternoon of well-being, while its numerous nightclubs will lure you in with promises of a wholly different kind of self care.
he top 10 things to do in Tallinn

See more

See less

Climb up Toompea hill. At 30 metres up, it dominates the city and is encircled by ramparts. Inside these fortified walls you'll find an enormous castle that brings together the Baroque and the medieval. Today it plays home to the Estonian Parliament.
Go inside Alexander Nevsky Cathedral. Its domes have stood opposite Toompea Castle since 1900. Inside you'll find renowned golden Orthodox icons.
Head for Raekoja square, in the heart of All-linn in the Lower Town, the other part of the historic centre. It's home to City Hall, a huge 600-year-old Gothic building, as well as Europe's oldest operating pharmacy: the Raeapteek. It opened in 1422!
Wander Katariina Käik (St. Catherine's Passage) - it's the most beautiful medieval street in All-linn. Here you'll find many artisan workshops where they make jewellery, pottery, stained glass, leatherwork, and more.
Take part in a dance of death - that of Bernt Notke, whose Danse Macabre dates to the end of the 15th century. Displayed in the St. Nicholas Church, this painting is as big as it is captivating, depicting several prominent people of the age dancing with the dead.
Experience the age of the Tsars at the castle in Kadriorg Park. This Baroque palace was built by Tsar Peter the Great for Catherine, his wife. It is now home to the KUMU (the Estonian Art Museum). The park is one of the most romantic and peaceful places in all of Tallinn.
Take in one of the most breathtaking views over Tallinn from a table at the Tallinn Radisson Blu. Perched atop the hotel, the lounge and bar dominate the city, from the historic centre to the coast of the Gulf of Finland. Captivating!
Go even higher up (170 metres to be exact) by visiting the observation deck and café of Tallinn's TV tower. Once back on the ground, go for a walk in the botanical gardens just nearby.
Steam yourself! Treat yourself to a detoxifying moment of self-care in a sauna or banya, the Russian equivalent. Estonians can't get enough! Kalma Saun is the best place to go. Men and women are separate, even if no one is naked.
Breathe in some fresh, salty air in Pirita, Tallinn's window to the sea. It's boardwalk borders kilometres of beach. A short bus trip will take you to Seaplane Harbour Lennusadam, a fantastic maritime museum that will let you visit a real submarine, among other things.
Regular flights Nice - Tallinn TLL
FLIGHTS AIR BALTIC
3
Flights per week, From April to October
Flights per day :
Mon

0

Tue

0

Wed

1

Thu

0

Fri

1

Sat

0

Sun

1
Frequently asked questions