Clermont-Ferrand, en route for Puy de Dôme
A flight from Nice to Clermont-Ferrand takes you right to the centre of France and the rolling green hills of the Auvergne region, where centuries-old farms coexist with high-tech factories, top universities, spa towns and ski resorts. In the centre of this small, dynamic world sits its capital: Clermont-Ferrand. An ambitious, forward-thinking city with a rich history that in and of itself merits a return Nice-Clermont flight!
currency

Euros

language

French
Ideal For
Family

Alone

Nature

Town/City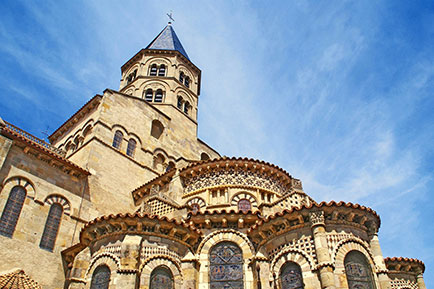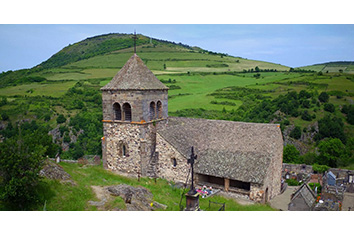 Useful information for your trip to Clermont-Ferrand

Voir plus

Voir moins

Can you hear them? Hear what? The puys, ancient dormant volcanoes of the Massif Central! They're calling, promising you breath-taking scenery, beautiful hikes, and healing waters. Don't wait, answer their call! Head to MisterFly to find a seat on a direct flight from Nice to Clermont. Not only can you book directly with no hidden fees, but our partner also offers the opportunity to pay for your Nice-Clermont flight over several monthly instalments. A leg up that will allow you to take full advantage of your holiday in the Michelin Man's hometown.

Your Nice-Clermont-Ferrand direct flight

There's just one airline for a Nice-Clermont-Ferrand flight: Hop! As with all of their flights from Nice, this Air France affiliate flies to the Clermont-Ferrand Auvergne Airport from Terminal 2.

And while you'll be travelling within France, you'll still need to go through security screenings before your flight. Arrive at the airport at least 1 hour before departure to do so stress-free. And should you need to go to the airline counter to check bags or collect your ticket, be sure to give yourself an additional 15 minutes.

| | |
| --- | --- |
| Departure airport | Nice Côte d'Azur Airport |
| Departure terminal | Terminal 2 |
| Arrival airport | Clermont-Ferrand-Auvergne Airport |

Arriving in Clermont-Ferrand

Situated just 6 km from the city centre, the Clermont-Ferrand-Auvergne Airport provides easy access to the city. To get there, you have several options:

Take the bus: you'll find a stop just a 3 minute walk from the terminal. Line 20 will take you to Montferrand (get off at stop "Musée d'Art Roger Quilliot"). From there, you can take tram line A to get to Place de Jaude in the centre of Clermont.
Take the train: as you exit the terminal, follow the pedestrian walkway to the Aulnat Aéroport station (5 minutes' walk) and take TER 6 to get to Clermont-Ferrand in just 10 minutes.
Take a taxi: This will take about 10 minutes.Hire a car: You'll find 5 agencies at the airport. A useful option if you'd like to visit the rest of Auvergne.
What to do in
Clermont Ferrand ?
Located at the foot of Puy de Dôme, one of Auvergne's most famous volcanoes, the birthplace of Blaise Pascal has two faces. One is Clermont, the oldest and formerly Arvernis, the city of Avernes under Vercingetorix; the other is Montferrand, medieval and claimed by an Auvergne count. From these beginnings, Clermont-Ferrand inherited an incredible legacy which its economic strength - driven by numerous companies, with Michelin at the helm - has allowed it to preserve.

Clermont, a family destination

Voir plus

Voir moins

With gourmet restaurants offering quintessential Auvergne cuisine, the charm of its medieval streets and its fascinating cultural sites, Clermont-Ferrand has everything needed for a romantic getaway. But to get the most out of your trip, head there with the whole family. The Puy-de-Dôme prefecture has much to offer young and old alike. Play with Michelin, (re)discover rugby with As Montferrand, the 15-a-side team nicknamed the "jaunards" or yellow shirts, climb up to the top of the puys on a family nature hike, and discover the secrets of the volcanoes at Vulcania - a theme park where you'll learn as you play.
The top 10 things to do in and around Clermont-Ferrand

Voir plus

Voir moins

Get lost in the beautiful streets of Old Montferrand, stop off at Marcel Sembat and Rodade squares, take in the timber-framed façades of medieval houses and the magnificent doorways of private mansions, walk along the ramparts...
Say hello to Vercingetorix, sworn enemy of Julius Caesar. An immense statue of the Avernes king can be found on Place Jaude, reminding you that Gregovie, the site of his victory over the Roman Legion, is just a few kilometres away.
Admire the surprising Notre-Dame-de-l'Assomption, the black cathedral. It owes is sombre façade to Volvic stone, the volcanic rock with which it was constructed. Just opposite, on Place de la Victoire, the first crusade was launched by Pope Urban II.
Sunbathe on the lawns of Jardin Lecoq, named after its creator: Henri Lecoq. Clermont's Museum of Natural History also shares the surname of this distinguished 19th century botanist. A must see!
Climb up to the top of Montjuzet Park and join Clermont locals as they picnic and relax. It's worth the climb! You'll be rewarded with a fantastic view of the city, from 486 metres up.
Visit the city's most renowned museum: The Roger-Quilliot Art Museum. Housed in a former Ursuline convent at the foot of the Montferrand ramparts, it is home to a superb collection of art, from paintings to photographs, from the Middle-Ages to today.
Spend a day at Vulcania, the European Park of Volcanism, for a fun-filled day uncovering the secrets of volcanoes.
Try the Michelin Adventure. This fun and interactive experience tells the entire history of the famous Clermont company, the king of tires, from road maps to restaurant guides.
Get the ASM Experience. This theme park is dedicated to rugby - more specifically, one of the best clubs in France (Fofana, Lopez, Parra, Bonnaire, Magne, Rougerie, Saint-André and other international players all wore their colours).
Relax at Royatonic, the Royat wellness centre and spa-town neighbour of Clermont-Ferrand. With spring water pools, jacuzzies, water games and massage services, it's a place that can be enjoyed as a couple or with the whole family (ages 6 and up).
Frequently asked questions