Getaway to the Pearl of the Baltic
Flying from Nice to Riga is a bouquet of blue! You'll leave the blue of the Mediterranean behind and cross the skies of Europe until you spot the sparkling blue of the Baltic Sea from your window, magnificently surrounded by an ocean of green. One look is enough to discover the secret of the Latvian capital's beauty: its wild soul. But as you'll quickly see when your Nice-Riga flight arrives, this city has much more than nature to offer...
time difference

+1h

currency

Euros

language

Latvian
Ideal For
Couple

Beaches

Town/City

Weekend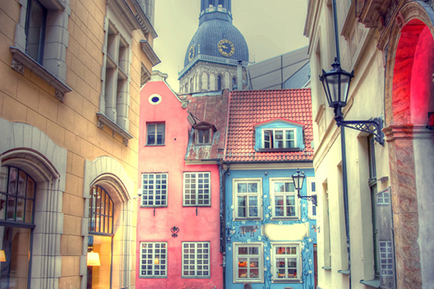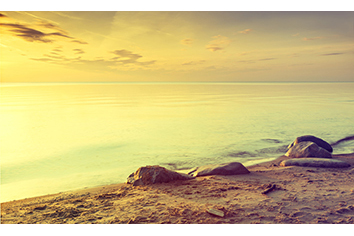 Useful information for your trip in Riga

See more

See less

Looking for a great price on a Nice-Riga flight for your next holiday? Best to trust MisterFly, our partner. In just a few clicks they'll let you compare all flights from Nice to Riga, with or without connection, and make your choice based on your budget as well as the date, time, and duration of your trip. Figured out that for flying from Nice to Riga, direct is best? Then you've no time to lose: book your ticket without any additional fees and pay for it over several monthly instalments if you wish.

The formalities for travelling to Riga

Entry requirements: Latvia is part of the Schengen Territories. For trips of less than 3 months, European citizens need only a valid passport or ID card.
Currency: Latvia joined the Euro Zone in 2014. That means you can use your Euro or withdraw some once there.

Your Nice-Riga direct flight

Only one airline provides non-stop service to Latvia, so you can't go wrong where your departure terminal is concerned. For the Air Baltic Nice-Riga flight, head to Terminal 1.

And get there early! Because while we've done everything to streamline your passage through security screenings, peak hours can mean long lines. So don't risk missing your flight. Arrive at the airport an hour and a half before your flight. Add an additional 15 minutes should you need to go to your airline's counter to collect your boarding pass or check a bag.

| | |
| --- | --- |
| Departure airport | Nice Côte d'Azur Airport |
| Departure terminal | Terminal 1 |
| Arrival airport | Riga International Airport |

Arriving in Riga

Your Nice-Riga flight will land on the runway of Riga Airport, a dozen kilometres from city centre. To get there, you can:

Take the bus: Line 22 will take you to the city in around 30 minutes. There's a bus every 15 minutes from early morning till midnight. Note that the stop for the centre of the city is "11 novembra krastmala".
Take a taxi: 15 minutes travel time and around €15. Be sure to establish the price before you get in!
Hire a car: there are 8 different agencies in zones C and E of the Arrivals Hall.
What to do in
RIGA ?
While Riga is the largest city in the Baltic states, it remains a hidden gem. Its wealth of Art Nouveau architecture and old city with centuries-old wooden houses is nevertheless classified as a World Heritage Site. What's more, to its architecture the Latvian capital adds natural beauties including a river, canal, a port and lakes, pine forests and tree-filled parks which give the city a pastoral charm that contrasts with the vitality of the inhabitants and the sizzling nightlife. So what are you waiting for?

Culture and nature

See more

See less

Riga is like a huge open-air museum. Its buildings are its canvas. They tell its history, from the Middle Ages to the Renaissance, the "Belle Epoque" to the Great Wars. They bring smiles to the faces of couples on getaways, walking hand in hand through the streets as if they were in the Louvre or the Met. They stroll along, chins up, admiring the scenery and sometimes stopping to take in more detail, or to simply make the moment last.
Riga is also a city of water. The Daugava River flows through it before emptying into the icy waters of the Baltic Sea. On a nice day, Riga's canals are dotted with little wooden boats, kayaks, and pedalos, and their cool green banks play host to those out for a Sunday stroll. And of course there's the beach. The king of seaside resorts being Jurmala, where you can lounge on the sand sunbathing and swim in the Baltic Sea, which gets up to 16° C at the height of summer!
All that to say that Riga is a vivacious city! With fewer than 700,000 residents, it never feels too big. You can do just about everything on foot. The people you'll find there are warm and welcoming. Night and day, there's always something to do, and something special in the air. Take another walk, this time around the main market to sample smoked fish and rye bread, spend an evening in a bustling bar for a glass of Black Balsam, stay out all night in the clubs of Kaļķu iela - your weekend in Riga will be far from dull!
The top 10 things to do in Riga

See more

See less

Stroll along Alberta and Elizabetes streets and their neighbours to see the most enthralling concentration of Art Nouveau (ir Jūgendstils) in the world. The mouldings, sculptures, and statues inspired by mythology and nature you'll find there are the best kind of eye candy.
Finish off your discovery tour of Jūgendstils by taking in the wonders of the Art Nouveau Museum. You may find yourself less enthralled with its collection than the setting: a phenomenal building that reflects the intricacy of its sublime spiral staircase.
Wander around the cobblestone streets of Vecrīga, the historical centre of Riga, where the oldest walls date back over 800 years. Admire the wooden and brick houses, tapering steeples, the St. James's Cathedral with its monumental spire...
Climb aboard one of the many wooden (and often electric-powered) boats that sail the Daugava and canals of Riga to get a different view of the city and some of its historical sites (such at the Freedom Monument).
Get your dose of fresh air and chlorophyll in Riga's parks and gardens. 20% of the city is dedicated to green spaces. The must-sees: Esplanāde Park, at the edge of the old town; Vērmane Garden, Riga's oldest; and Arcadia Park.
Discover the chequered past of Latvia by visiting some of its memorials: the Freedom Monument, an immense column honouring those killed during the Latvian War of Independence; The Museum of the Occupation of Latvia (Nazi and Soviet), or the Corner House, which tells the dark but moving story of the KGB.
Check out some amazing machines at the Riga Motor and Riga Aviation museums. Inside the first you'll find, among other treasures, Stalin's armoured 1949 ZIS 115. In the second you'll see Mig and Sukhoi fighter jets as well as colossal Mil helicopters.
Take the train out to the Baltic beaches and Jurmala, which locals consider to be their Saint-Tropez. Beautiful houses, sun-bathed terraces, long walks next to the sea, and wide, beautiful sandy beaches.
Have a walk around the Central Market - it's an institution here! Underneath the large hangars built to house Zeppelins in the early 20th century you'll find stalls offering charcuterie, cheeses, smoked fish, even honey. Try them all there or buy some for later.
Sample Riga's famous Black Balsam, an excellent bitter made with vodka and 24 different plants. Best tasted with sparkling water, brandy, blackcurrant juice, or in a cocktail.
Regular flights Nice - RIGA RIX
FLIGHTS AIR BALTIC
4
Flights per week, From April to October
Flights per day :
Mon

1

Tue

0

Wed

1

Thu

0

Fri

1

Sat

0

Sun

1
Frequently asked questions