Leeds Bradford, en route for Yorkshire
You don't have to be Harry Potter to know: the arrival of your Nice-Leeds Bradford flight lays not one, but two cities at your feet: Leeds, the university town, and Bradford, the industrious. Siamese cities which cultivate their own separate identities and rival each other in charm and vitality to entice you in. The advantage of this two-part destination is obvious: Nice-Leeds Bradford ensures you'll get a double dose of fun and adventure
time difference

+1h

currency

Livre sterling

language

Anglais
Ideal For
Couple

Alone

Town/City

Weekend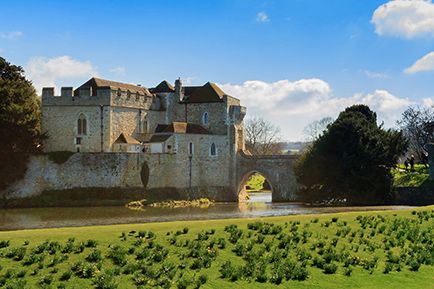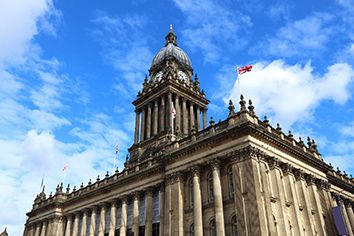 Useful information for your trip to Leeds

See more

See less

To find the best direct Nice-Leeds Bradford flight, at the date and price you want, don't waste time searching hours on end! Check the database of our partner MisterFly and compare all possibilities in an instant. Found the perfect return ticket from Nice to Leeds Bradford? Book your Nice-Leeds Bradford ticket on the spot, without hidden fees, and, if you wish, pay over several monthly instalments.

The formalities for travelling to Leeds Bradford.

Entry requirements: to enter England, all citizens of the European Union must present a valid passport upon arrival.
Currency: the British pay in pounds sterling! Before you leave, be sure to have a few pounds in your pocket. Do this by heading to an Interchange counter, which you'll find in Terminal 1 of Nice Côte d'Azur Airport.

Your Nice-Leeds Bradford direct flight

With Jet2.com, Nice-Leeds Bradford takes off from Terminal 1 of Nice Côte d'Azur Airport.

As Great Britain is not part of the Schengen Territories, you'll need to go through customs - in addition to security screenings - before going to your gate. This can take time. So be sensible about when you arrive at the airport. One hour and a half are the minimum needed if you're travelling with cabin baggage only. Add an additional 15 minutes should you need to go to the Jet2.com counter to drop off bags or collect your ticket.

| | |
| --- | --- |
| Departure airport | Nice Côte d'Azur Airport |
| Departure terminal | Terminal 1 |
| Arrival airport | Leeds Bradford Airport |

Arriving in Leeds Bradford

The Leeds Bradford Airport is in Yeadon, a small community north of Leeds and Bradford, around 15 kilometres from both cities. To get to the centre of either, you have the following options:

Take the bus: Flying Tiger line 757 leaves for the Leeds City Square bus station every 20 minutes. The journey takes 35 minutes. For Bradford, you can take bus 737 or 747. The trip is longer, around 50 minutes.
Take a taxi: Leeds Bradford Airport has a partnership with the company Arrows Car. Their taxis can be found waiting in front of the arrivals terminal. The trip will cost around €20 and take about 35 minutes in normal traffic conditions.
Hire a car: 4 agencies have counters in the airport Arrivals Hall.
What to do in
Leeds Bradford ?
Things to do in Leeds and Bradford

See more

See less

Two cities for the price of one! It'd be a shame to deny yourself this opportunity. Especially as these two neighbours are nothing alike. Home to a large Pakistani community and a rich architectural heritage, Bradford is as traditional as it is exotic. And Leeds, with its first-rate university which nurtures young, talented artists is at once bourgeois and bohemian. You'll find something new every day!

A Leeds Bradford "Cities Break" best shared with friends

See more

See less

Take advantage of the great weather from May to September to head to the north of England with your clan and explore these two cities that, while discreet, merit the detour.
During the day, take in the oh-so-British streets of Bradford, which count nearly 6,000 historical - and thus protected - buildings. The city is proud of its industrial legacy, which was based in textiles before being opened up to the automotive and electronics industries. It's so proud in fact that most of the city's museums tell the story of one part or another of the local economy, from the industrial revolution to the internet age.
At night however, Leeds is the place to be. With 5 universities playing host to more than 200,000 students each year, the capital of Yorkshire is one of the most festive in a country that knows how to have a good time. The ambiance on banks of the Aire won't let you down! Pubs, bars, restaurants, concert halls and night clubs: you won't run out of places to go. Just be sure not to get to bed too late, or you'll miss out on the three other local specialities: art, shopping, and the art of the good life.
The top 10 things to do in Leeds Bradford

See more

See less

Stroll through the historic centre of Bradford, a veritable open-air museum of Victorian architecture. Continue until you get to Little Germany, a stylish district built by the first textile fortunes in the 19th century.
Go back in time to the beginning of the Industrial Revolution by visiting Saltaire Village on the outskirts of Bradford. Factories, housing, public buildings: everything is of the era. UNESCO got it right when they made this village a World Heritage site.
Head into the best museum in Bradford, and one of the largest in this part of England: the National Media Museum. Here you'll find the history of film, television, photography, and the internet told in a way that's both fun and captivating.
Make your way to Millennium Square, the nerve centre of Leeds. Check out City Hall. Visit Leeds City Museum which brings ancient and natural history together with the fine arts. Have a drink at a café or a pint in a pub.
Put on your nicest chain mail and tour the Royal Armouries Museum to learn about military history. A jaw-dropping, 5-storey armoury filled with weaponry from every era the world over.
Follow the Meanwood Valley Trail, a waymarked footpath that will take you all around Leeds over 11 kilometres. Starting from city-centre and leading to Golden Acre Park, you'll pass a charming series of gardens, footbridges, tunnels and aqueducts.
Fill up your shopping bags with clothes, jewellery, knick-knacks and trinkets, and fill your stomach with spring rolls, kebabs and curries as you wander through the hundreds of stands at Kirkgate Market. It's worth seeing if only for the exquisite Belle Epoque building that houses it.
Get in some great window shopping: on Briggate Avenue, the most beautiful street in the city; in Victoria Quarter, with its gorgeous covered galleries dating to the Belle Epoque; or at Corn Exchange, formerly a Victorian-era agricultural market, now an ultra-trendy shopping centre.
Have a pint in one the many ancient pubs in Leeds. Raise your glasses on Call Lane, the most festive street in the city. You'll find New Briggate, Millennium Square and Brewery Wharf all buzzing with energy as well. Great for a night out!
Relax in the Russian banya and large pool at Bramley Baths. Locals have been going there for over a century to unwind. It's spotless and immaculate yet delightfully old-fashioned.
Regular flights Nice - Leeds Bradford LBA
FLIGHTS JET2.COM
2
Flights per week, From June to October
Flights per day :
Mon

1

Tue

0

Wed

0

Thu

0

Fri

1

Sat

0

Sun

0
Frequently asked questions